Women In Music
Getting away from my commentary on the music industry, I decided I would review some of the newest songs by women being released to radio and discuss their likelihood of success.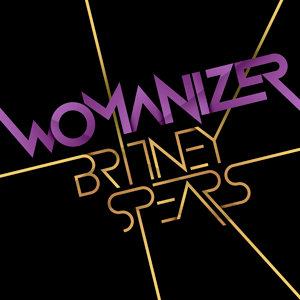 Britney Spears - "Womanizer"
Arguably, this single is the most buzzed about of any released recently. Will Britney be able to finally make a comeback? This very well might be the song that allows her to do just that. It's repetitive but a little less so than "Gimme More" (the first single off her last album "Blackout"). It slinks along with a dance beat you'd expect to hear at an underground club. Britney's vocals are - as usual - computer-enhanced but she does seem to be singing with a bit more emotion than the Blackout album where her love songs were sung in the same manner as songs about sex in the back of a dingy club. (Or at least that was the image I got from them.) "Womanizer" is a bit more sassy, it's the sound of Britney standing up for herself. From the buzz surrounding this song, I say it makes Top 40 easily, and ends up Top 10.
Prediction: #2
Actual position (as of Oct. 15): #1...making a record jump from a #96 debut to #1, the highest one week jump to #1 EVER
Taylor Swift - "Love Story"
This single has already hit #5 on the Hot 100 (although this week it falls to #9 in its third week) so no predictions for its success here. I'm impressed that Swift has translated her country stardom into Hot 100 success. It's actually very difficult for country artists to crack the Hot 100, although clearly not for rappers who seem to dominate that chart lately. Swift's song is sweet and romantic, and her yearning vocal grows on the listener. This song is a Romeo and Juliet inspired tale of teenage love, because every teenager feels their love life is as dramatic as Shakespeare's play. I like this song and I like that Taylor writes or co-writes all of her songs. That's very impressive for a girl who just graduated high school!
Prediction: Peak at #5
As of Oct. 14, "Love Story" is at #13, falling from the #9 spot...meaning my prediction of peaking at #5 is likely to hold.
Katy Perry - "Hot N Cold"
This song is oddly catchy, although it honestly just lists opposites and makes them into a chorus (hot/cold, yes/no, up/down, in/out, wrong/right, black/white). This song has already hit #6 on the Hot 100. The question is will it make it to #1 like Perry's last single "I Kissed A Girl"? My bet is no. The song is stylistically very similar to "I Kissed A Girl" yet it lacks that lyrical flirtatiousness that benefited Perry the last time around. It also doesn't have the shock value that propelled the last song to the top of the charts. Yet "Hot N Cold" is a fun song in its own right and clearly has become a hit for Ms. Perry, firmly preventing her joining from the #1 Hit Wonder category.
Prediction: #4
As of Oct 14, "Hot N Cold" has peaked at #6.
Leona Lewis - "Better In Time"
This song has peaked at #18 yet I predict Top 10 success for this single. It's far more emotional and personal then the extremely repetitive "Bleeding Love", which actually kind of grossed me out with its discussion of blood and veins. I can actually respect Leona for this song and its message, about healing after a breakup or broken heart. It has a positive message, unlike "Bleeding Love" which always struck me as a pretty weak anthem.
Prediction: #9
As of Oct. 14, "Better In Time" is at a peak of #14, up from #18 the previous week. Looks like my prediction was a little too far reaching.
In a few days, hopefully I'll get around to reviewing some singles by men, like "Crush" by David Archuleta and "Viva La Vida" by Coldplay.